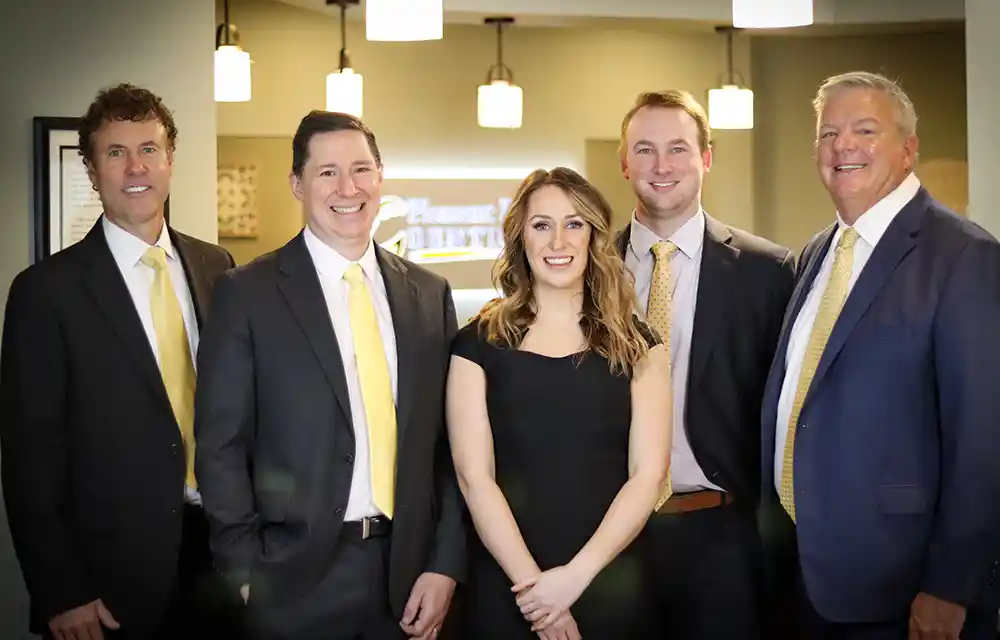 If you're looking for a family dentist and aren't sure who to try, Pleasant Family Dentistry's reputation speaks for itself. PFD has close to 35 years of experience, convenient hours and location.
Centrally located in Mount Pleasant, off of the Isle of Palms Connector, PFD can handle dental issues that you've always heard about and some you never even knew existed.
"Our practice has been taking care of patients since 1989," said office manager Heather Rourk. "And our focus is the same now as then: to provide an all-inclusive experience for our patients and to offer opportunities for personal growth and development for our team."
That model continues to work as patients and staff alike tend to be long-term.
"I've been with Pleasant Family Dentistry for 18 years and of our 25 employees, six have been with the practice for nine years or more," said Rourk, who began as a dental hygienist. "And with the patients I once treated in the dental chair, I have built trusting relationships with them over the years and make sure they have an exceptional experience every time they come to see us."
And that experience extends to a vast array of oral health services, including:
Emergency Dentistry Our experienced team is here to help when an emergency happens. Emergencies can't wait and oral health problems can be incredibly uncomfortable. Comfort is our top priority. Pleasant Family Dentistry offers same-day appointments and has Saturday hours as needed.
Clear Aligner Therapy Clear orthodontic therapy is one of the most technologically advanced methods available today for fixing improperly aligned teeth and jaws. So far, more than 6 million people worldwide have chosen it to improve their smiles. Spark clear aligners and Invisalign clear aligners are available at PFD to help get the smile you've always wanted.
Temporomandibular Joint Dysfunction While you might be unfamiliar with TMD, more than 10 million Americans are living with a type of this dental disorder which brings about jaw pain or stiffness and diminishes your everyday quality of life. PFD offers several types of TMD treatment, including botox injections and night guards.
Sedation Dentistry The National Institutes of Health estimates one in five Americans experience high dental fear. If you're one, let PFD give you peace of mind with the best sedation methods to not only keep you calm, but to help get your oral care back on track.
Other services include evaluation and treatment for gum disease, sleep apnea treatment, implants, veneers, same-day Cerec dental crowns and onlays, root canals, bridges, tooth extractions, dentures, teeth whitening and regular teeth cleanings.
But the biggest service from the entire staff at Pleasant Family Dentistry is ensuring patients are well-informed about their oral health and the available treatments.
"Our highly trained team is committed to helping patients achieve the best oral health for a lifetime," Rourk said. "We can achieve that by providing the full spectrum of care for patients of all ages, without the need to refer out."
For more information, please visit pleasantfamilydentistry.com, or call 843-881-8881.
By L. C. Leach III