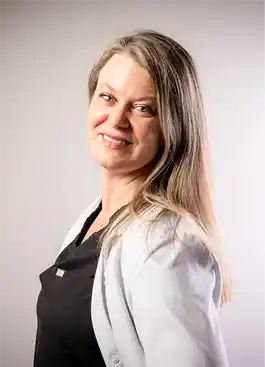 Dr. Nicole Dahlkemper, owner of Water's Edge Dentistry, has been serving the Mount Pleasant community for more than 13 years. Dahlkemper offers a wide variety of procedures for her patients from teeth cleaning, whitening, cosmetic procedures, veneers and crowns to dental implants, sleep apnea therapy and Invisalign.
Invisalign has been changing people's lives and smiles since 1997, as the oldest clear aligner company. Water's Edge Dentistry is one of the leading dentist offices offering this procedure.
"If you have done conventional braces with poor lasting results or are needing braces, Invisalign is a great option," Dahlkemper said. "With Invisalign, you must wear it 22 hours a day and will receive remarkable results. You only take the aligners out to eat and brush your teeth."
Dahlkemper has been working with Invisalign for more than 15 years and loves the product. Invisalign has one of the biggest research and development departments where they are continually improving upon their product. As the first clear aligner brand, once their patent expired, the public began to see secondary clear liner companies and brands popping up. Invisalign is always evolving.
"We are a top provider and treat many patients with Invisalign," Dahlkemper said. "We see patients of all ages, teenagers to late adulthood. The consequences of crowded teeth can vary from speech problems to bone loss and gum disease. Fractured teeth and poor function are also common with misalignment of teeth."
Dahlkemper added, "We go above and beyond in making everyone feel comfortable when they enter the office. Look, I get nervous and anxious when I go to medical and dental appointments. I get it. We all really try to listen to what our patients want to get accomplished. Whether it is to get back on track with your cleanings, fix broken teeth or to brighten a dull smile, we can help."
Dahlkemper and the Water's Edge Dentistry team are always up to date on the latest procedures, techniques, materials and equipment. As a patient, you want to make sure you receive amazing care. Not treating and being on top of your oral care can and will have ripple effects throughout your body. Neglecting your oral health can cause bacteria in the mouth to multiply and enter the bloodstream. This has been linked to heart disease, diabetes, respiratory issues and Alzheimer's disease.
Dahlkemper and her team of seven are here for you. They want to see their patients at their best when it comes to their overall health. Reach out to them today for fantastic first class oral care.
For more information, please visit watersedgesc.com, or call 843-884-6166.
By Maurice J. Frazier