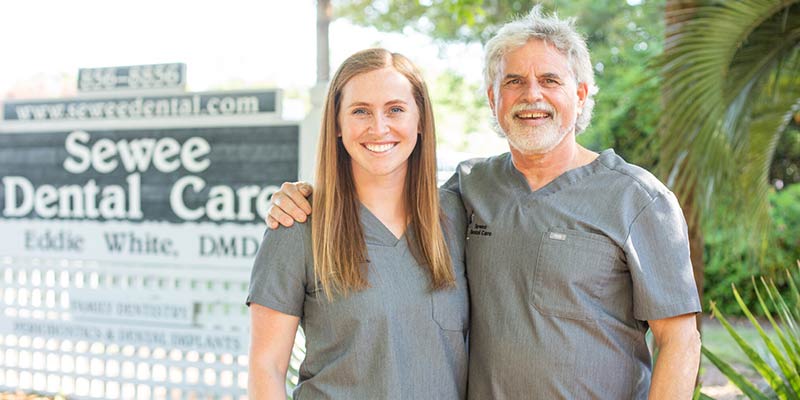 Sewee Dental Care • 2928 N Hwy 17, Mount Pleasant, SC 29466
General Dentistry, Family Dentistry
Whether dental cleanings, Invisalign treatment, crowns, bridges or our other services, Sewee Dental Care's priority is to deliver quality care to informed patients. At Sewee Dental Care's Mount Pleasant office we strive to make your dental visit as pleasurable, efficient and convenient as possible.
Sewee Dental Care believes that informed patients are better prepared to make decisions regarding their health and well being. That is why we have an extensive section on our website covering the full array of topics associated with dentistry and dental diagnoses and treatments. If you have questions we encourage you to look through our website if you have any interest or concern about your dental care.