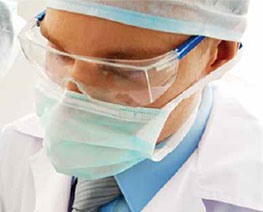 The Mount Pleasant area is home to a wide variety of skilled dental practitioners, from surgeons to orthodontists. This is no surprise, considering that an almost 150-year-old professional dental association – the Charleston Dental Society – is on its doorstep.
"The Charleston Dental Society is one of the oldest, continuously meeting associations of practicing dentists in America. The society pre-dates both the South Carolina Dental Association and the American Dental Association," said Dr. Mullen Coover, DDS, former president of the society.
Founded in 1867 on Society Street in downtown Charleston, the organization stands for the "advancement of the profession of dentistry in the city of Charleston and the state of South Carolina, as well as the cultivation of feelings of friendship among its members," according to the original bylaws.
The society meets eight times per year, according to Dr. Coover, and has a variety of members, including many from East Cooper.
"I live in Mount Pleasant, as do several of our past presidents," he said. "While I am in academia, many of our members live and practice dentistry in Mount Pleasant."
Through the combination of the resources the society offers – such as a venue to discuss current issues in dentistry and continuing education through lectures and study clubs – and the appealing neighborhoods in the area, Mount Pleasant has become home to a high caliber of dental professionals.