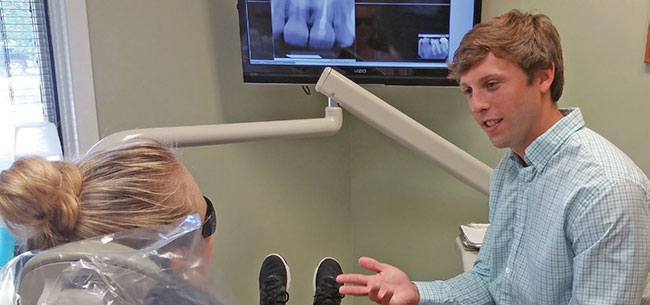 And just like that, the dental profession is en vogue.
Earlier this year, dentist was ranked No. 2 in U.S. News & World Report's 100 Best Jobs of 2016. (Orthodontist finished first.) It's a far cry from the pop culture depictions of dentists as idiosyncratic sub-doctors, and the attitude couldn't come at a better time as studies continue to show a direct link between oral health and overall health.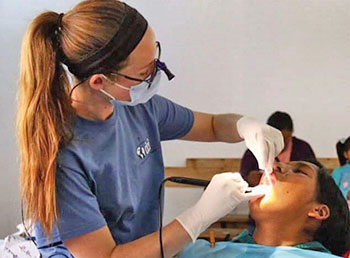 In the Lowcountry – indeed, in all of South Carolina – no institution has done more to advance dentistry over the past five decades than the Medical University of South Carolina's James B. Edwards College of Dental Medicine, which mints more than 70 new dentists each year, the majority of whom hail from the Palmetto State and embark on careers here.
One of those students is Rob Painter, a 27-year-old Greenville native who completed his doctor of Dental Medicine in May and is set to join a Charleston-area dental group this summer.
What would draw an obviously talented young man – more than 1,000 applicants vied for just 71 spots in Painter's class – to a profession that perhaps isn't viewed as the most glamorous in the medical world?
"I wanted to find the way that I could do the most good both in terms of treating patients effectively and being in a field that was attractive to me," Dr. Painter said.
"I view dentistry as a craft. It's a combination of art and surgery, and I love working with my hands. It made sense as the best way to put my passion and talent to use."
That explanation mirrors the sentiments of Dr. Tariq Javed, the College of Dental Medicine's dean of academic and student affairs, who identified training, community service and research as three tenets of the college's mission.
"We are producing dentists who are competent but also have a heart," said Dr. Javed. "I believe we've been very successful. Our faculty and staff are pre-eminent. And our clinical facilities are very modern, very up-to-date. That's thanks to the state, MUSC, our alumni and benefactors."
New Frontiers
Based largely on a visceral combination of overheard grousing and personal pain, it's believed that most people view trips to the dentist as a necessary evil at best, in some cases to be avoided until oral maladies at last become truly unbearable.
The truth is that dental care is a critical part of good health and that tooth decay is the most prevalent chronic disease among both children and adults – despite being imminently preventable.
Some of traditional dentistry's invasiveness and inconvenience – barriers for many people – may be on the wane with the continued emergence of digital dentistry, where high-tech methods are used in lieu of traditional techniques for restorations, surgical guides, implants and more. For patients, that often means both better outcomes and less time in the dentist's chair.
An example: Visual scanning is taking the place of cumbersome dental impression molds. Today intraoral scanners easily capture pictures and videos of a patient's entire mouth or even a single tooth. That information can be used to quickly and accurately create models for prosthetics such as bridges and crowns. In the case of the latter, patients can now have a crown installed the same day, instead of spending weeks with a temporary version.
"The digital aspect is one of the strong suits of our education," Dr. Painter said.
A Final Hurdle
Ongoing technological advancements are impressive and undoubtedly a boon for the general populace. Still, pockets of so-called dental health professional shortage areas remain. (That is, locales in which there is only one dentist for every 5,000 people.)
In South Carolina almost 80 such areas exist.
Dr. Javed said providing adequate care in such typically rural areas of the state is a complex proposition.
"Dentistry requires a facility outfitted with sophisticated dental equipment," he said. "That requires more resources and financial responsibility. It's like having an operating room: a surgeon can't do what he or she does without equipment. But if I live in a smaller town, that doesn't mean my care doesn't count."
Dr. Amy Martin, associate professor at the College of Dental Medicine, helps lead the Medical Oral Expanded Care (MORE Care) Collaborative, a statewide effort aimed at helping rural primary care doctors bridge treatment for dental conditions. In its first year, the program has benefited more than 10,000 children.
"Americans' health should not suffer because they live in rural areas," Dr. Martin wrote in a co-signed editorial that appeared in The Post and Courier this spring.
It's an issue that Dr. Javed and the college continue to monitor closely. In fact, a federal grant received through MUSC has helped fund MORE Care.
"Our students are sensitive to all people's needs," said Dr. Javed, who serves as a consultant to dental schools in the Middle East and Pakistan. "Especially the underserved."
By Daniel Brock