Have you ever gotten broccoli stuck in your teeth at dinner? You know that short-lived feeling of having to hide your teeth with embarrassment when you talk and smile because you don't want anyone to see? While that isonly a fleeting moment for most, that's what Dr. Amanda Seay of Park West Dentistry in Mount Pleasant said life is like for many of her patients before they come see her.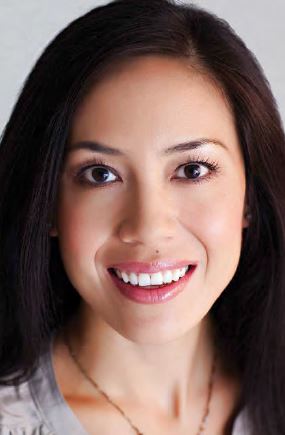 Dr. Seay has a private practice with a focus on restorative dentistry that ranges from the fundamentals to fine art. She rebuilds her patients' smiles through the use of veneers, crowns, dental implants, bonding and more. Her work is not just smile-changing, but life-changing.
"It's an opportunity to make a difference. I can't think of a time where life hasn't changed for someone after treatment. They have a newfound confidence," she beamed.
Patients at Park West Dentistry can expect the newest in dental technology and procedures, plus close, personal attention at the small "boutique" practice.
"The way we run our practice, it's more of a family environment," said Dr. Seay. "It's not uncommon to see one patient the entire day."
Patients don't choose Park West Dentistry for convenience or insurance purposes, she said: "They come because they want something different. We are grateful that our patients value the time, skill and judgment we offer. They come for the experience, which has helped even the most anxious in our relaxing environment."
Dr. Seay believes her dental team members are some of the best-trained in the area, due in large part to a focus on continuing education. She has her team complete CE continually, and she herself averages 128 hours of CE every year – way beyond the 14 hours the state of South Carolina requires.
Dr. Seay lectures nationally to dental groups on the clinical techniques she employs in her practice and is an accredited member of the American Academy of Cosmetic Dentistry, one of only seven such dentists in South Carolina. After earning her bachelor's degree in Biology at the University of South Carolina, Dr. Seay attended the New York University College of Dentistry, the first dental school to have an Esthetics Department. In her study of esthetic dentistry, she's learned how to handle cases of trauma, full-mouth rehabs, complex occlusal rehabilitation and more. She opened Park West Dentistry in 2004 in Mount Pleasant, where she lives with her husband and four young children.
In the end, all of the training and study is worth it to be able to improve the quality of life for her patients.
"Many patients I treat are happy people, but, because they're embarrassed or ashamed of their teeth, they hide it. After treatment, they come in with more confidence. It filters into different aspects of their life. It's an exponential effect of how it really helps them. A smile is contagious."
You only get one set of teeth for the rest of your life, so treat them well, said Dr. Seay.
"If somebody told you that you'd have one car for the rest of your life, how would you treat it? You want your teeth to outlive you, so treat them like that. It's one of the only things you'll care about when you're well into your 90s, whether you have teeth to enjoy a good meal and smile. What you do today matters tomorrow," she said.
By Erin Danly