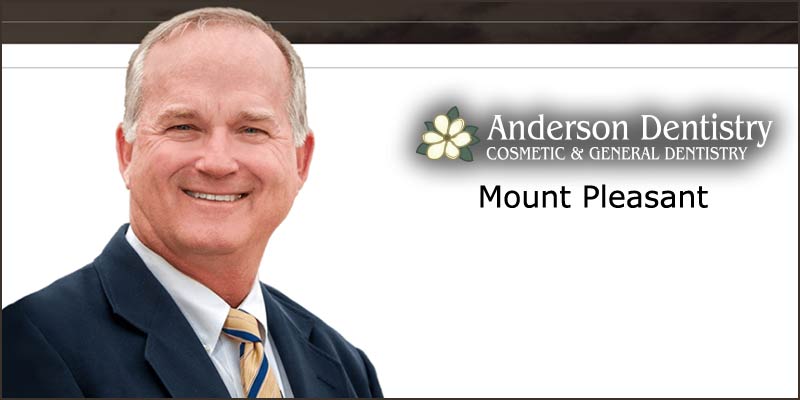 Dr. Charles Anderson is a rarity in the fast-growing Charleston region: a native. He's a 13th-generation Charlestonian who grew up in West Ashley, to be precise. He moved to Mount Pleasant 28 years ago and brought his family dental practice, Anderson Dentistry, to Mount Pleasant 14 years ago.
He wants the whole family to develop good dental habits. Parents should encourage kids to take care of their teeth from a very young age, he said, and make it fun!
"If mama makes it fun, it becomes fun. If mama makes it a chore, it becomes a chore," he said.
He also tells adults struggling to floss regularly to floss every day for 30 days to develop the habit.
Dr. Anderson earned a master's in Education from the Citadel and studied dentistry at the MUSC College of Dental Medicine. After 30 years in dentistry, he still loves it.
"My favorite part is enjoying the company of the people I work with, my staff and my patients," he commented.
Many members of his staff have been with him a long time; two for 23 years each, and two more for over a decade.
"We are committed to excellence in all aspects of dentistry. We have a very friendly atmosphere, and we make you feel like family," said Dr. Anderson.
He knows some people are reluctant to visit the dentist but promises to make it a good experience.
"We try to make it as pleasant as possible, as painless as possible and as much fun as possible," he said.
By Erin Danly