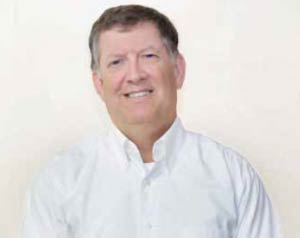 Old Mt. Pleasant Dentistry
Dr. J. Ted Melchers
1309 Warrick Lane
Mount Pleasant, SC 29464
oldmtpleasantdentistry.com
(843) 881-0668
For Dr. Ted Melchers, Mount Pleasant is home, and he wants his patients to feel that way, too.
"When you walk into the office, you're greeted with a handshake and a 'hello,'" Dr. Melchers said. "We want our patients to feel as if they are guests."
A second-generation resident of Mount Pleasant – both of his parents grew up here as well – Dr. Melchers has helped improve the smiles of locals for three decades at his practice in the Old Village.
After receiving a bachelor's in Biology from Georgia Southern University, Dr. Melchers returned to the Lowcountry and graduated from the dental school at the Medical University of South Carolina. With 30 years of experience in dentistry, he knows what's important.
"As a professional, I look out for the patient," he stated. "We have lots of cosmetic options, and we strive to customize each patient's treatment plan."
One option both for common issues like fillings and more in-depth surgical procedures includes a dental laser. This approach to treatment is a nearly pain-free procedure and greatly reduces swelling and recovery time.
Dr. Melchers enjoys hunting and fishing when he's not at his practice. He is also an accomplished trumpet player and can be found sharing his talents in the orchestra at East Cooper Baptist Church and in the Charleston Community Band.
Learn more about Dr. J. Ted Melchers and Old Mt. Pleasant Dentistry by visiting their website or calling 843-881-0668.