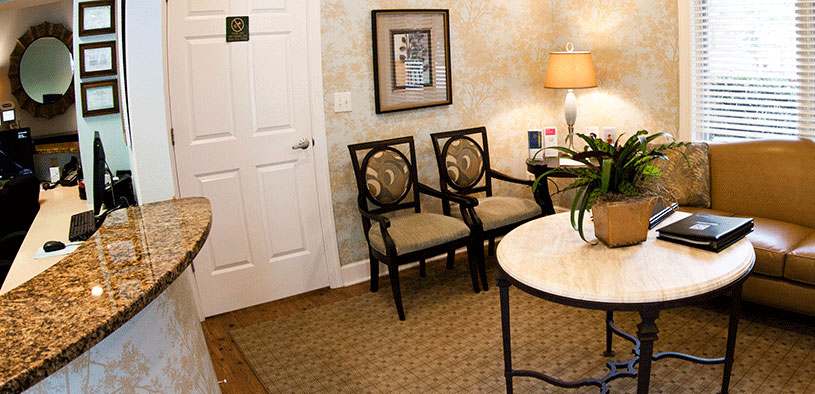 A beautiful smile goes a long way toward confidence, which can impact one's life personally and professionally. For those who didn't have the benefit of braces in youth, it can be a lifelong regret, causing them to cover their mouths when they laugh or look away when speaking to others in the hope of hiding what they perceive as a flaw.
Thankfully, cosmetic dentistry has come a long way since the full metal-banded braces of the past, and today, there is a viable alternative: Invisalign.
FDA-approved in 1998, Invisalign is a clear aligner system that works to improve your smile through transparent trays worn throughout the day. Unlike the old metal braces, they are easy to remove for meals and brushing, too. Follow-ups with your dentist occur every few weeks, and you receive new, adjusted trays depending on your progress. Some patients complete treatment in as a little as six months, and most patients have noticeable results within a matter of weeks.
"Invisalign is the leader in the industry and is constantly developing their product," remarked Dr. Nicole Dahlkemper of Water's Edge Dentistry.
As an Invisalign preferred provider, Water's Edge has an iTero digital scanner, which creates a customized treatment plan from a digital scan, rather than impressions that require biting into a mold of unpleasant gel.
"As a treatment option, Invisalign is affordable and comparable to the cost of braces, but their ease of use and maintenance — and their transparency — is priceless," said Dr. Dahlkemper.
Insurance may cover a portion of the cost, and Water's Edge Dentistry also offers payment options. So if your smile is holding you back, it's worth exploring Invisalign as an option to your long sought-after perfect smile.
For more information, visit Water's Edge Dentistry at WatersEdgeSC.com, or call 843.884.6166.