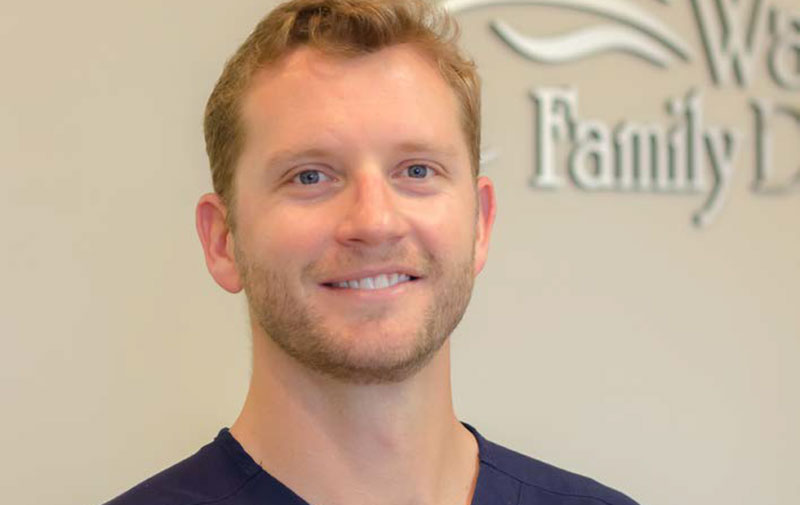 Dentistry is defined by the American Dental Association as the "evaluation, diagnosis, prevention and/or treatment — non-surgical, surgical or related procedures — of diseases, disorders and/or conditions of the oral cavity, maxillofacial area and/or the adjacent and associated structures and their impact on the human body." Phew!
Thankfully, Charleston native Dr. Cason Hund can be trusted to care for all his patients' dental needs as defined by the ADA. He leads his team into the future of family dentistry with the same skill, professionalism, personality, loyalty and effort that Lowcountry residents have come to expect since his practice opened in 2014.
Growing up on James Island, Dr. Hund attended Porter-Gaud School. Later he attended Clemson University, majoring in biological sciences with a minor in life sciences. For dental school, he graduated from the MUSC College of Dental Medicine.
It bears noting that during this terrible COVID-19 crisis, Dr. Hund, who is a strong believer in personal attention to each and every patient, kept his dental office open to patient treatment as soon as possible, while taking all the precautions necessary to treat patients safely and continue to have a zero exposure record in the office.
Explaining why he felt the importance of doing this, he stated, "Safety first! We not only want our patients to feel at home here at Wando Family Dentistry, but we also want them to feel safe. To this end, we have updated our protocols to keep everyone safe and happy while at the dental office."
Dr. Hund explained the top three reasons why his practice continues to grow. "First, treating patients like friends and not just another mouth or business opportunity. Second, having a discussion about treatment rather than dictating people's needs, and third, making the best treatment choices together."
He continued, "Our staff is like a family and the tempo and environment are friendly and upbeat. It's hard to have a bad visit when everyone around you is happy and having fun."
As for the future of family dentistry and where it is headed, Dr. Hund replied, "Dentistry is bounding forward as we speak. The technology is getting better and better, which is truly a pleasure to experience. With today's technology, we can provide more comfortable treatments at fractions of the time. We can be the wave that changes the stigma of dentistry from fear and pain to beautiful smiles and health."
Living in Mount Pleasant with his wife Jessica, a family physician at MUSC Health on Daniel Island, and their two sons, Hack and Henry, Dr. Hund is as passionate about his family and community as he is about his practice. He volunteers locally at East Cooper Community Outreach along with other charitable efforts and attends East Cooper Baptist Church.
Being comfortable in the knowledge that Dr. Hund and the support staff at Wando Family Dentistry remain committed to keeping our dental needs painless, cost effective, informed and friendly confirms that we all should just keep smiling.
For more information, visit wandofamilydentistry.com, or call 843-972-9700.