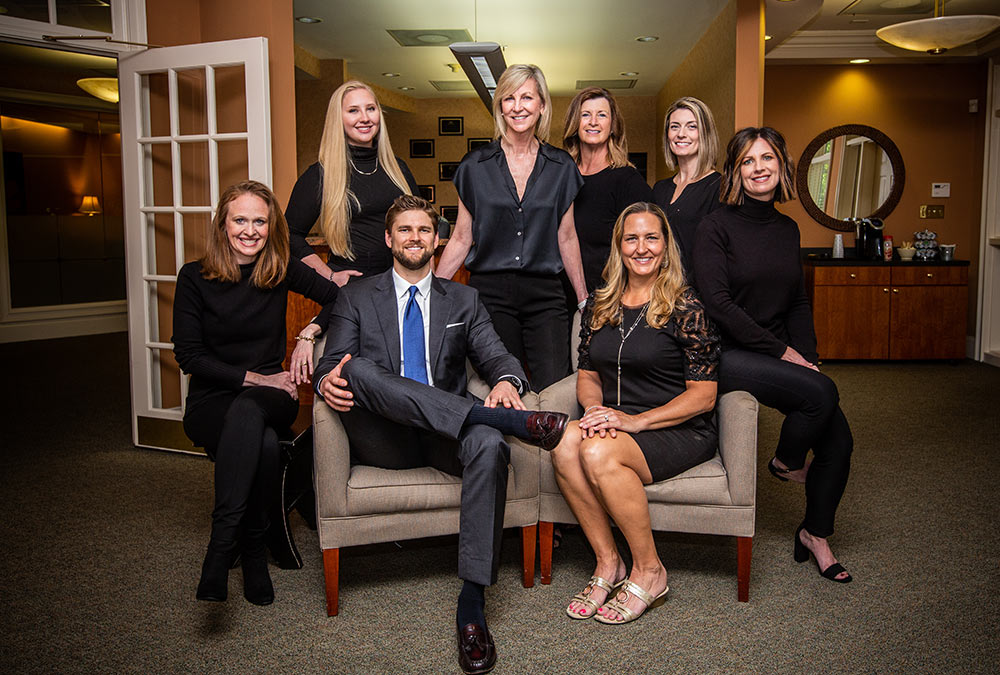 It's said that "teamwork makes the dream work." That's a philosophy embraced by Smile Carolina Dental Group, where their team-oriented approach will help you achieve the smile of your dreams.
"We want the best for our patients, and we do everything in our power to help them achieve their goals," said practice owner Dr. Jeffrey Johnson. "We are here to help and guide them to establish the highest level of oral health possible."
Dr. Johnson specializes in restorative, surgical and implant dentistry. He also offers preventive and cosmetic Botox procedures, as well as sleep treatments. Practice Founder Dr. Virginia Gregory focuses on creating beautiful smiles with veneers and Invisalign, while Dr. Anya Kent specializes in endodontics. The providers closely collaborate to offer a uniquely integrated approach to patient care.
This dream team is further supported by a group of skilled hygienists, assistants and patient coordinators. Each of them is committed to the care, comfort and health of their patients.
"When you walk through the front door, Amy, our front desk team member, greets each patient with warmth and a welcome," said Dr. Johnson. "The experience continues as you get taken back to our hygiene rooms for a cleaning by one of our dedicated hygienists, Angel or Shae, or when you are under the care of one of our diligent assistants, Jan or Victoria, for a restorative procedure. They all coordinate an exceptional patient experience as a team."
With such a talented group of providers, Smile Carolina Dental Group can offer an extensive list of in-house services. The practice has also invested in state-of-the art technology to develop accurate and individualized treatment plans.
In January, the office added a VATECH Green CBCT system to their host of diagnostic tools. In just nine seconds, the machine produces a single-scan 3D image that, unlike with traditional 2D X-rays, provides a roadmap of the patient's anatomy from the neck up. The results allow the team to pinpoint and treat chronic conditions such as bruxism (teeth grinding and clenching) and TMJ. 3D imaging is also used to diagnose mild to moderate sleep apnea. It's estimated that 20% of United States adults suffer from obstructive sleep apnea, and 90% are undiagnosed. This shows how pursuing oral care can impact a person's overall health and benefit them beyond the mouth alone.
Dr. Johnson added, "We only get one set of permanent teeth. Establishing a baseline of health is critical to maintaining that very same set of teeth for your entire life."
Regardless of where you are on your oral health journey, the team at Smile Carolina Dental is ready to meet you along the way and help you achieve your goals.
To learn more, visit smilecarolinasc.com, or call (843) 627-2921.
By Sherry Whiting