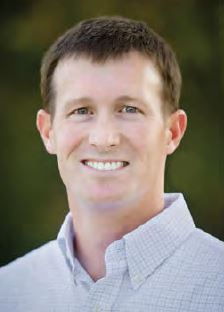 Dr. James E. Kelley of Kelley & Gardner Orthodontics in Mount Pleasant has known what he wanted to do since the age of 9. You might say it's in his genes: both his father and sister pursued dentistry, too.
As an orthodontist, he enjoys the process of creating a beautiful, lifelong smile while getting to know his patients well.
"It's fun for us to watch our patients grow up," he said. "We have the opportunity to make a real impact on their lives through our treatment."
With two Mount Pleasant locations, off Johnnie Dodds Boulevard and in Park West, Kelley & Gardner Orthodontics offers the latest in orthodontic care. Dr. Kelley attributes the significant decrease in treatment times over the last decade to "advances in orthodontic wires and his use of self-ligating Damon brackets." Dr. Kelley is an Invisalign preferred provider and also offers Clarity Advanced clear brackets.
Dr. Kelley did his dental and orthodontic training at the Medical College of Georgia and is one of only three board-certified orthodontists in Mount Pleasant. In 2011, he started a chapter of the Smile for a Lifetime Foundation, through which he provides orthodontic care free of charge to people who would otherwise not have access to treatment. The chapter already has awarded close to 40 orthodontic scholarships.
Dr. Kelley grew up outside of Atlanta – and, yes, he had braces as a child – and moved to his wife's hometown of Mount Pleasant in 2003. When not at work, you may find him on the golf course or at the pool with his three children.