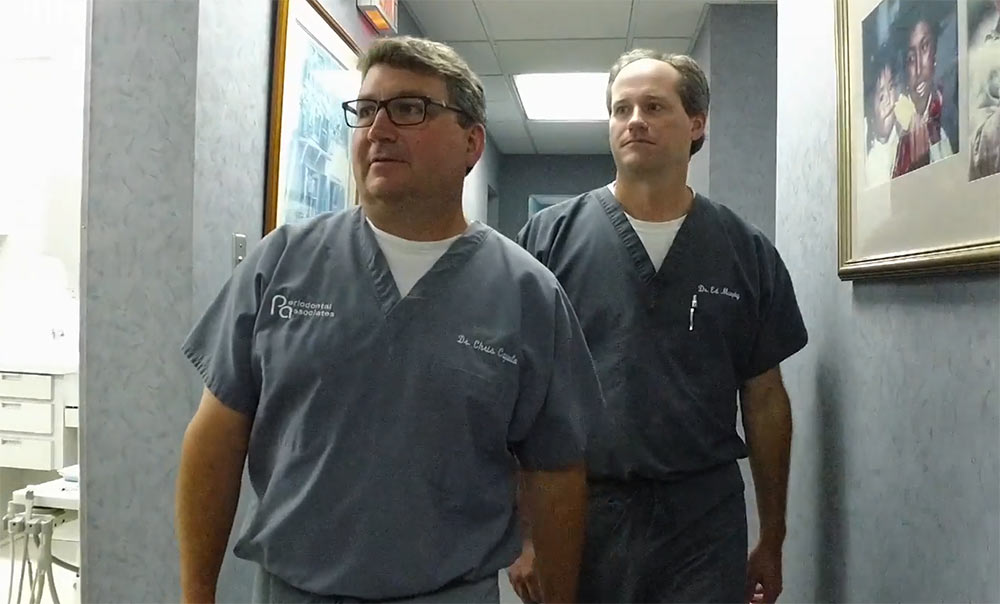 Periodontal Associates
33 A Gamecock Ave
Charleston, SC 29407
(843) 571-0853
www.charlestonperio.com
Beyond regular dental visits, a periodontist often becomes necessary when there is a need to examine the gums and bone surrounding the teeth, address gum recession or consider the use of dental implants.
"Periodontics deals with the health and support of the surrounding structures of the teeth," explained Dr. Edward T. Murphy. "It is a common disease that is often asymptomatic. Early detection and prevention is key in predictability. In working with the patient's general dentist, we are often able to provide an oral environment that will last the patient's lifetime."
Another focus at Periodontal Associates is dental implants, artificial roots that are placed into a patient's jaw and hold a replacement tooth or bridge.
"Dental implants not only replace a tooth but prevent bone resorption that is secondary to tooth loss," continued Dr. Murphy. "Replacing a tooth with a dental implant is often a simple and predictable method in minimizing bite collapse and the negative spiral toward a complete denture. Healing time is minimal and typically painless."
To help with these issues, Periodontal Associates offers sedation dentistry, which eases the minds of patients who feel anxiety or fear when going to the dentist. Sedation helps the patient feel relaxed throughout the procedure, and downtime is minimal.
There are different types and levels of sedation available for patients, including intravenous moderate sedation, oral sedation or nitrous oxide, also known as laughing gas. Periodontal Associates utilizes on-staff certified nurse anesthetists to ensure the best in quality and safety. Patients are welcome to set up a consultation to determine which method of sedation would work best.