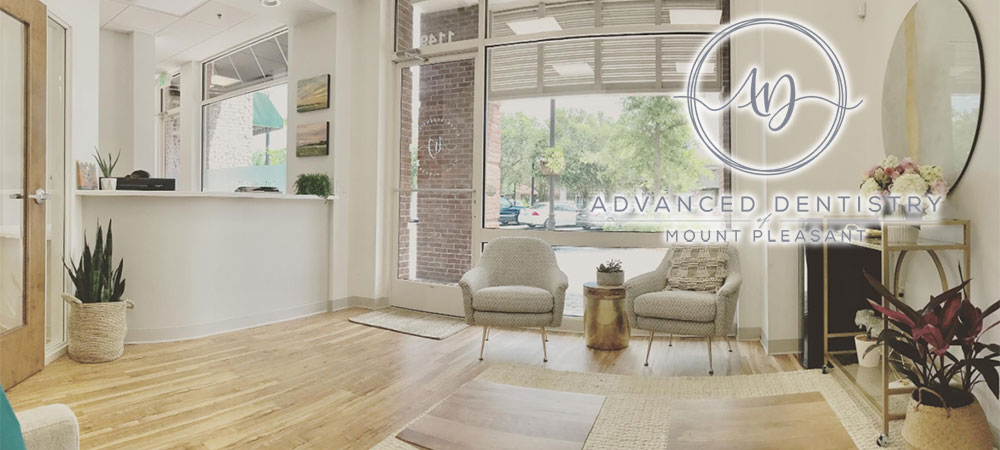 There is a huge need for a prosthodontist in the Mount Pleasant area," said Dr. Candice Vinson, owner of Advanced Dentistry.
"My specialty allows me to treat a patient's needs comprehensively, from the simplest to the most complex, and I work very close with great surgeons to help meet those needs. The close relationships I have with some of the best surgeons allow me to treat my patients at a very high level. We have patients travel from other areas in the state because there are so few prosthodontists," she noted.
Advanced Dentistry opened in June of 2018. "My team and patients have been incredible, and it's made these first few years very rewarding and a lot of fun." The practice offers a wide variety of treatments including cosmetic procedures, fixed and removable restorations and dental implants.
Dr. Vinson is pleased to "have so many wonderful patients, who are a good mix of locals and some new to the area." She continued, "My initial goal was always to create an environment that did not feel like a typical dental office. I wanted patients to feel at ease and like family here.
Dr. Vinson and her team put a high value on getting to know each of their patients, making them feel welcomed, heard and like their needs are the priority. "My team truly cares for each individual patient. I believe that because of this culture that we created, we have developed a loyal client base."
She added, "I hope to keep building on the loyal client base that we've been fortunate to have. We have lots of room to grow in our current space on Oakland Market Road."
For more information, visit advanceddentistrymtp.com, or call 843-256-8193.