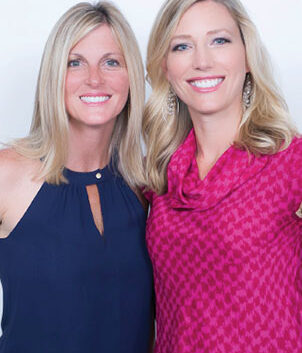 The Charleston area is known for having some of the best physicians in the country, but, unbeknown to many, it is also home to exceptional dentists. Drs. Kari Ryan and Kristi Dillard are among them. They have integrated innovative dental technologies into their practice in order to give their patients the best dental experience possible. According to Dr. Ryan, it is the "ease and convenience of these new dental technologies that have led to our high levels of overall patient satisfaction."
As patients have consistently noted on websites such as healthgrades.com, new, painless and convenient dental technologies contributed to their satisfaction with Drs. Ryan and Dillard and their overall dental experience as well. In fact, the two local dentists have repeatedly earned five out of five stars from their patients.
Dr. Ryan explained how three technologies – digital radiographs, CEREC crowns and the intraoral camera – help their patients with their overall dental health.
"The digital radiograph allows Dr. Dillard and I to produce crystal-clear images of a patient's mouth instantaneously on a digital monitor that is placed next to the patient's chair. The amount of information on this radiograph is so detailed that we can catch dental issues very early in order to provide the most conservative dental work possible," she pointed out.
Finding dental issues early on is obviously the best way to eliminate major problems.
The CEREC CAD/CAM technology is used to fix broken or weakened teeth with crowns that match the rest of the patient's teeth.
"At our office, our CEREC unit allows Dr. Dillard and I to take digital impressions of our patients' teeth, design a crown on the computer and make the crown in-office while the patient is in the chair, either relaxing or having other dental work done," Dr. Ryan explained.
The CEREC technology gives Drs. Ryan and Dillard the option to "design the patient's crown, stain it, glaze it and fire it in the oven to produce, in a matter of minutes, a personalized crown." As a result, patients don't have to wait several days or longer for the crown to come back from a lab, and they don't have to schedule a follow-up appointment or worry about a temporary crown falling out.
Dr. Ryan said the intraoral camera is an exceptional technological tool.
"The camera allows us to take detailed photos of our patients' teeth and then view together or print the photos so they can see exactly what we see. It is a great tool to aid with diagnosis and to educate our patients regarding their oral health," she said. "The doctor and patient can study a patient's smile line, tooth shade, shape and more to determine what will look best for their individual smile.
By Christopher Taylor Cole