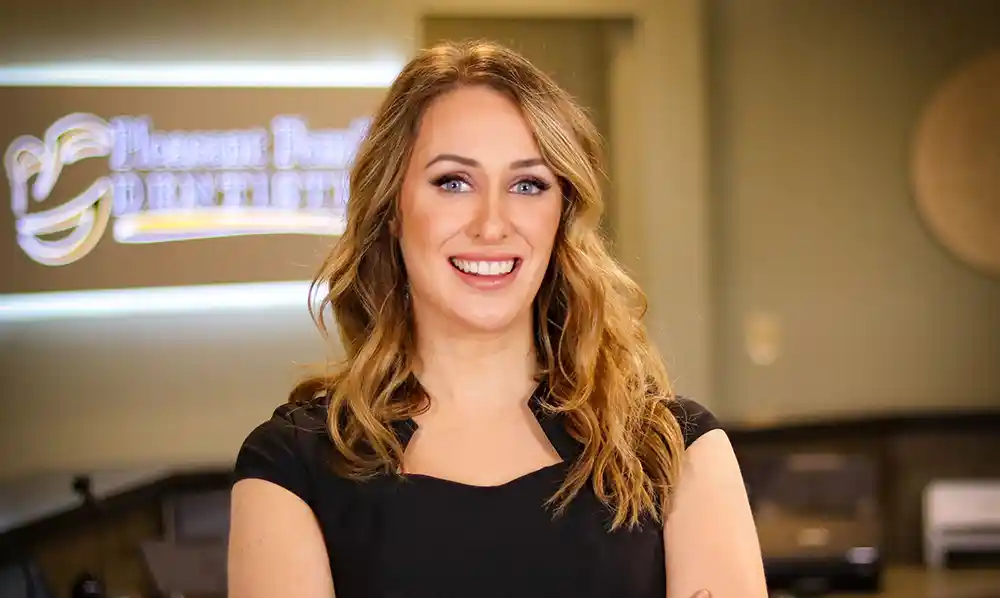 Are you unhappy with the appearance of your teeth and smile? Then come see Dr. Gabrielle Nockowitz at Pleasant Family Dentistry to find out which .options and procedures best suit your needs.
"I began practicing with PFD in June 2021 and I love giving my patients a better quality of life through their oral health," said Nockowitz, known to staff and clients as Dr. Gabby. "I make it a point for every one of them to leave our office in a better mood than when they came in."
The main benefit of cosmetic dentistry is having more confidence when you smile. You can experience straighter, whiter, more symmetrical, beautiful teeth with little downtime, all with Nockowitz's expertise in dental cosmetics.
Nockowitz's specialties include:
Teeth whitening for a brighter smile
Clear aligners for straighter teeth without the hassle of metal brackets and wires
Bridges to fill in gaps caused by chipped or missing teeth
Restoring implants to fit and replace missing permanent teeth
Botox to combat disorders that cause jaw pain and dysfunction
Other cosmetic specialties include dentures, veneers, and crowns – but regardless of your need, Nockowitz's focus in all of them is making sure that whenever you smile, you want to keep smiling.
"My most rewarding days are giving people the smile they have always wanted or restoring a function they have been without for such a long time," Nockowitz said. "For me, those things make all the hard work so worth it."
For more information, please visit pleasantfamilydentistry.com, or call 843-881-8881.
By L. C. Leach III