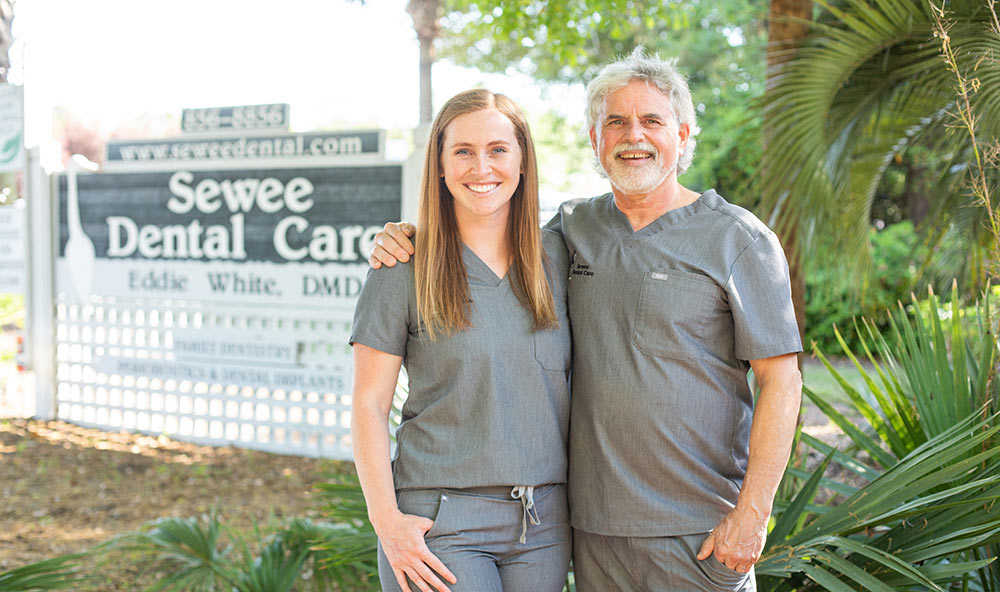 Following in his own father's footsteps, Dr. Edward White Jr., better known as Eddie, opened Sewee Dental Care in 1998. His daughter, Dr. Ivy White, has been working alongside him as partner in the practice after graduating Furman University in 2016 and MUSC in 2021. Having spent many years in various roles at Sewee Dental Care, Dr. Ivy is now a third-generation dentist.
"I started working in the practice during my summers in college and have come to know almost all of our patients through the years. So, even though I am a relatively new dentist, our patients have seen me here for years," she explained.
She is committed to educating and integrating oral health into the overall health of her patients.
She acknowledged her advantages, stating, "I feel so lucky to have been trained by my dad — who is an excellent clinician — as well as all of the faculty members at MUSC who made a huge impact on my career. There is so much more to dentistry than just working on teeth, and though I am just beginning my career, I am striving every day to have a positive impact on my patients and to make them feel at ease with their dental conditions. Knowledge is power."
In her free time, Dr. Ivy enjoys working in the garden, reading books and cooking for her family.
To learn more, go to seweedental.com, or call 843-856-8856.
By Eileen Casey