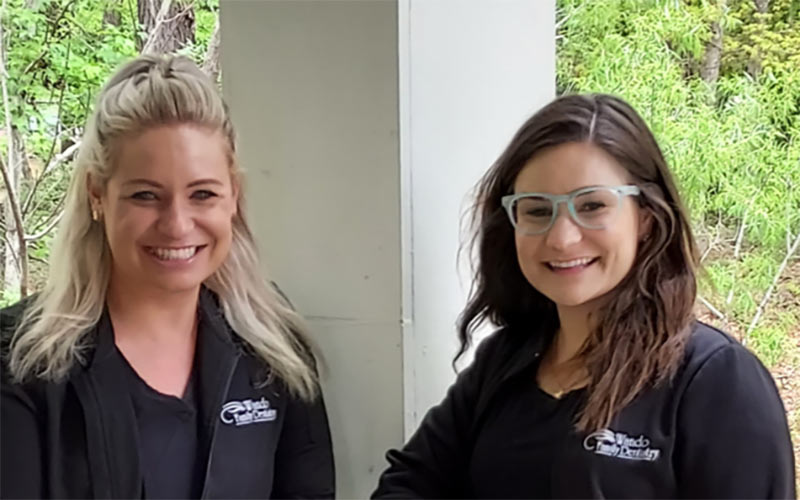 Behind every great dentist there is a man or a woman who cares deeply for patients, who calms a crying child, who spots an early sign of oral cancer or who saves a tooth in danger of extraction. This person is an important cog in the machine that is a successful dental practice, always holding moving parts together and often performing many tasks at once. These employees have serious responsibilities concerning patient health, but must also be personable, organized and detail-oriented. Too often, it is only the doctor that gets the glory — and the doctor deserves the praise for all they do as leaders and practitioners in their fields. However, the face behind the other mask should not go unnoticed. It is the face of a person who could save a tooth or, in some cases, a life.
Dental Hygienists are known for cheerfully greeting patients, then whisking them away to the chair where they'll be given a choice between mint or bubblegum for the cleaning. They use the shiny hooked tools to get the most stubborn plaque—the kind that ruthlessly defeats drugstore dental floss time and time again— away from the gumline and make smiles bright. However, that isn't all they do. They aren't simply toothbrushes on steroids.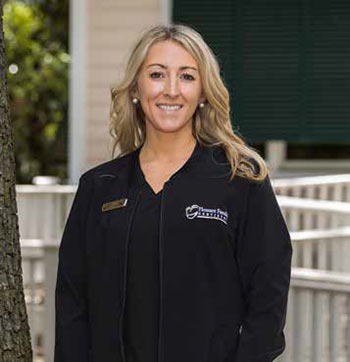 These professionals, who complete 18 months of clinicals after two years of pre-requisites, are battling on the frontlines of oral health. They are often the first people to notice dangers to health indicated in the mouth. Dental hygienists are trained to spot smaller problems like decay, weaknesses in the teeth, cracks in the teeth or young cavities. But they are also educated on spotting the first signs of oral cancer and gum disease, both of which can be deadly if not treated. Dental issues are also associated with many serious, underlying conditions such as heart disease, diabetes and osteoporosis. Simply scheduling a cleaning could make the difference in a patient's medical future, thanks in large part to their hygienist.
Beyond the clinical aspects of scheduling a session in the chair are the social benefits. Dental hygienists get a lot of facetime with families. They build relationships with the people to whom they gift a shining smile.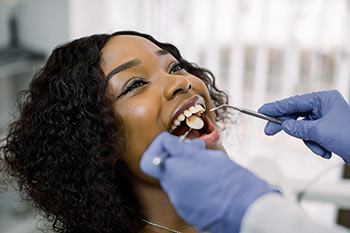 Office manager and dental hygienist Kristina Hubbard of Wando Family Dentistry said, "I love to make people confident."
Hubbard understands the opportunities she affords her patients by helping them maintain top-notch oral hygiene. She knows that putting a smile on a face builds self-esteem. Self-esteem improves relationships, chances of getting hired and general happiness. She also loves getting to know the personalities behind the gleaming grins she helps fashion.
Hubbard's co-worker and former Trident Technical College peer Elle Todd added, "Patients stay with us throughout their lives. We see them grow up. It's interesting to be a part of their story."
The fact that they care and want to be a part of the patient's journey matters nearly as much as the clinical skill. People often avoid visiting dentists out of fear or nervousness. When a capable and knowledgeable health professional adds a little bit of heart into the mix, it changes everything. People are more likely to take care of themselves in a place where they feel comfortable.
Hygienist Amber Strickland of Pleasant Family Dentistry offered, "Sometimes fear can get in the way and just a little reassurance and trust can really help them make a breakthrough. No one should ever feel embarrassed about their smile."
Hubbard and Todd agreed that the warmth and personality comes from the family dynamic at Wando Family Dentistry. The doctors, assistants and hygienists care about one another, as well as their patients. That culture flows through the practice and to the people who matter most: the patients sitting in the chair, trusting the practice with their health. It wouldn't all come together without every amazing piece of the puzzle. The dentists are the guiding edge pieces, without which there'd be no structure. But it is the dental hygienists who fill in the all-important middle, where the full picture is revealed.
The same is true at Pleasant Family Dentistry, where a soothing and comforting environment stands in the forefront of values. Amber Strickland and others are part of that culture; and the office is rated one of the best in Mount Pleasant because of just that.
The field of dental hygiene is expected to grow by 19% over the next 10 years and offers an above-average median income. In the United States, at least an associate degree from a school accredited by the American Dental Association is required to work as a dental hygienist. Trident Technical College offers this program beginning in the fall semester each year.
Strickland remarked, "There is always a need for oral healthcare providers whether it be volunteering your time at East Cooper Community Outreach, Our Lady of Mercy Community Outreach or giving back in your own offices. Every year, our office has a free dental day where we spend a Saturday providing free services to those in need. It is such a rewarding day to see people leave with a smile on their face. There are also some amazing continuing education courses right here in the Charleston area."
It's a great time to become one of these stewards of oral health that Mount Pleasant Magazine and Smiling Faces is proud to recognize
By Lorna Hollifield