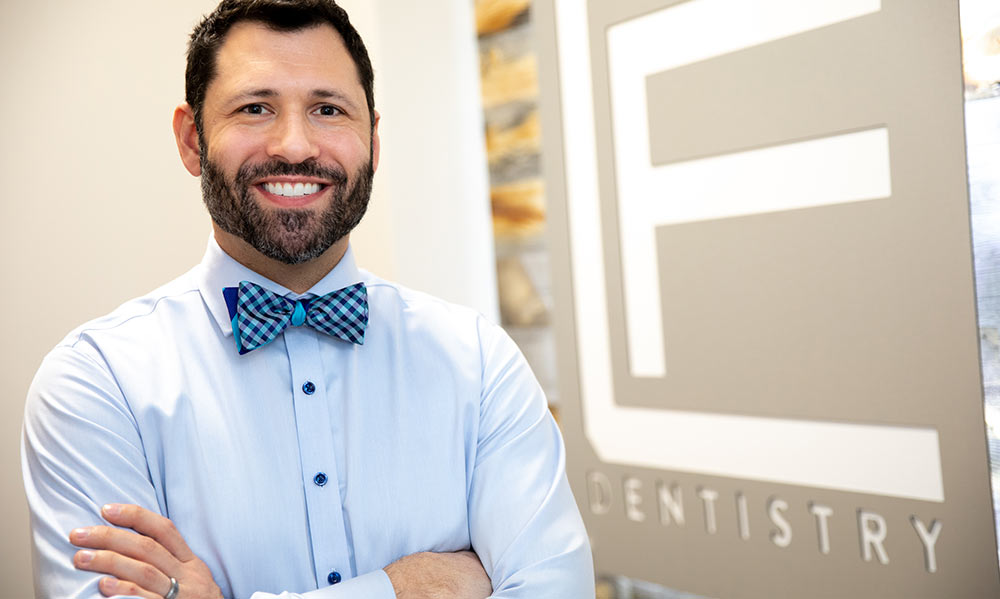 Experts agree that regular dental care is an important ingredient for overall good health. The American Dental Association reported that unchecked periodontal disease has been linked to systemic health problems such as cardiovascular disease, stroke and bacterial pneumonia. If you are one of an estimated 75% of American adults who experiences anxiety about visiting the dentist, your fears may be preventing you from scheduling appointments even if you really need dental attention.
Dr. Robert Carimi at Sedation Dentistry of Charleston is keenly aware of the fact that dental anxiety can prevent patients from seeking the health care they need. Citing "fear of the dentist" as the most common concern voiced by his patients, he is committed to making a difference in this area.
"After my residency, when I entered private practice, I realized that this is a very underserved area of our population," he responded when asked why he chose this area of focus for his practice. To that end, he is certified to deliver intravenous (IV) anesthesia and is a member of the American Dental Society of Anesthesiology.
Dr. Carimi's practice offers three levels of sedation: nitrous oxide, oral sedation and IV sedation. Nitrous oxide, also known as laughing gas, is administered by a mask and is offered complimentary to all patients. The calming effect from the clear, odorless gas is best suited to those with minimal anxiety. There are no lingering residual effects, allowing patients to drive themselves safely home after their appointments.
Oral sedation involves swallowing a small pill an hour before your dental appointment. Because of the induced drowsiness, someone will need to drive you both to your appointment and back home again. This form of sedation is suitable for those with minimal to moderate anxiety. Patients are relaxed and calm but fully alert and able to respond to the dentist.
Intravenous sedation is the best solution for those with severe anxiety or fears. Although they are still conscious, many patients report sleeping through the entire procedure and have no memory of it. The effects of the sedation take longer to wear off, so a driver will be needed for the trip home.
In addition to resolving dental anxieties and fears, sedation is a good choice for those with a low pain threshold, very sensitive teeth, those with a strong gag reflex and those who require extensive work. While their patients are comfortably sedated, Dr. Carimi can do multiple procedures during one visit, providing a savings of both time and money.
"Most of my patients are good candidates for sedation," reported Dr. Carimi. "If we are concerned, we send them for a medical workup. I cater specifically to patients who want or need a higher level of sedation than may be offered elsewhere."
You'll be able to easily spot Dr. Carimi at his practice. He's the one who is always sporting a cheery smile and a brightly colored bow tie.
For more information, visit sedationdentistrycharleston.com, or call 843-471-1677.
By Janet E. Perrigo