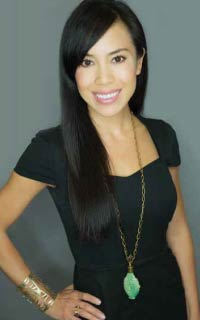 Dr. Amanda Seay
Park West Dentistry
3404 Salterbeck St., Suite 202
Mount Pleasant, SC 29466
www.amandaseay.net
(843) 375-0395
When Dr. Amanda Seay at Park West Dentistry looks at a treatment plan for a patient, it is more than just reacting to the patient's current oral health. She envisions optimal conditions and evaluates based on risk factors through a comprehensive exam.
"Dentistry as a whole has been a reactive model," Dr. Seay explained. "It's more than just finding and treating a cavity. That's reacting to the problem."
Dr. Seay and the Park West Dentistry team also focus on preventing and tackling oral health issues early on – taking a proactive approach.
Comprehensive exams evaluate and treat current decay but also focus heavily on Dr. Seay's "risk assessment." By evaluating what risks a patient is facing, she has an idea of what their oral health will look like in the future. An example of this would be "soft teeth." Instead of accepting that patients are at high risk for decay, Dr. Seay offers the patients solutions. Through educating patients, whether it's addressing acidity, new dental products or other health factors, patients are able to work with the doctor to take control over their oral health. According to Dr. Seay, "an empowered patient makes good decisions."
"Each treatment plan is based on an individual risk assessment, and any contributing risk factors are taken into account," Dr Seay explained. "Someone who displays signs for high risk of decay has a much different treatment plan than someone who's at low risk."
Speaking of risks, Dr. Seay has been known to spot the signs of cancer through head and neck exams, as well as using the Velscope oral cancer screening tool. At Park West Dentistry, this screening is a standard part of the practice's high quality of care. It's only in recent years that oral cancer screenings have become routine at dental visits, but Dr. Seay has been doing them for several years. According to her, these screenings are important to obtain the total picture of a patient's health, all relating back to the thorough comprehensive exam philosophy.
Recently, Dr. Seay achieved Accredited Member status in the American Academy of Cosmetic Dentistry. This rigorous process tests the doctors through five clinical case tests. This status assures patients that Dr. Seay is staying on top of industry trends, skills and judgment, all for the benefit of her patients. Dr. Seay feels that dentistry is a combination of science and art, often blending her own personal interests such as sculpting and photography into her work.
"A lot of talented dentists are musicians, painters and other kinds of artists," she said.
Another way Dr. Seay stays on top of industry trends and technology is by traveling, teaching and learning from the Kois Center in Seattle, Wash., throughout the course of a year. This gives Dr. Seay the chance to teach and collaborate with her colleagues.