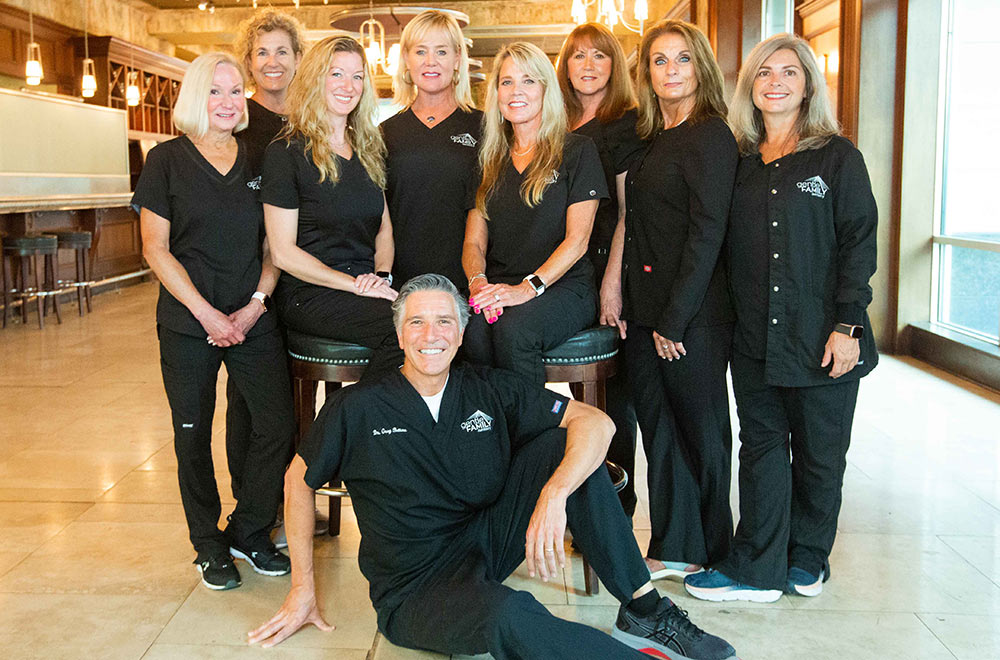 "Gentle Family Dentistry is great for patients of all ages. We will make sure your dental experience is easy, fun and rewarding." Dr. Greg Bottone assured prospective patients.
Born and raised in New Jersey, Dr. Bottone headed south for college and attended the University of South Carolina. He then graduated from MUSC with his Doctor of Dental Medicine degree in hand. After a New Jersey residency, South Carolina pulled Dr. Bottone and his wife back to the Lowcountry, where he joined the thriving dental practice of Gentle Family Dentistry in January 1996. In 2000, he became a full partner and bought the practice in 2019 when Dr. Steve Michel retired. He is a member of the American Dental Association, South Carolina Dental Association and the Academy of General Dentistry. He has also volunteered with Dental Christian Fellowship, serving in Haiti.
As a sole practitioner and a longtime resident of Mount Pleasant, Dr. Bottone knows the value of community and relationships. He strives to surround himself with employees that feel like family. Most of the staff have been with him from the beginning, some for an impressive 34 years. A few have even moved away and returned to Charleston to be a part of this tight-knit group once again. The same camaraderie is extended beyond the staff to patients with a welcoming—and, as the name states—gentle approach. However, the friendly environment isn't the only benefit to newcomers. The staff also brings a wealth of knowledge and ongoing vigilance to patients.
"We encourage our patients to come in at least every six months so that we can catch problems when they are small. We also like to be able to help them refine their home care technique. Great home care makes cleanings easier and more enjoyable and decreases the chance of decay. In addition, we need to be mindful of what we are putting in our mouths. The mouth is the gateway to the rest of the body, and proper nutrition is important for the whole system to work." Dr. Bottone stated.
Gentle Family Dentistry provides a variety of services beyond cleanings, fillings and crowns. They do cosmetic work including whitening products, bite guards, snoring appliances, implants and orthodontics. The most important part is that the patients are healthy and happy with their results.
Dr. Bottone concluded, "There is nothing more rewarding than seeing a patient light up after improving their smile. A great smile is so important for confidence and self-esteem."
To learn more, call 843-884-4486, or e-mail [email protected].
By Eileen Casey