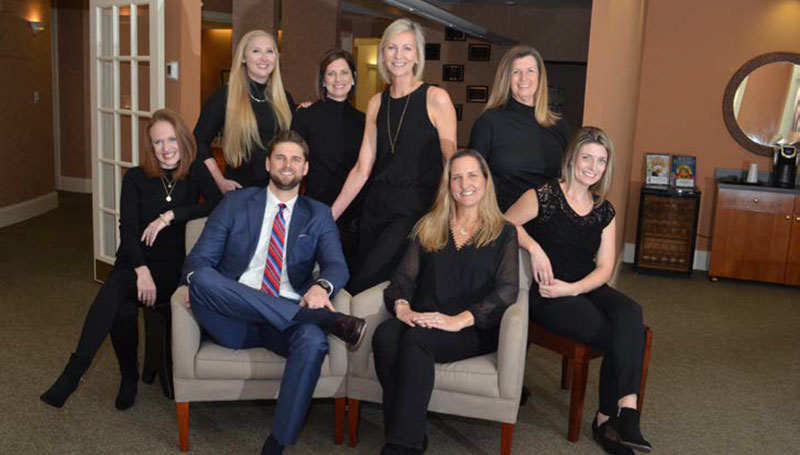 Dr. Virginia Gregory believes Smile Carolina Dental Group is unique in its field because "we are a group of experts in dental care, and we treat our patients in a team approach."
Dr. Gregory continued, "We each have different areas of expertise and offer that expertise to our patients according to their needs. In fact, we are transitioning our practice name to Smile Carolina Dental Group to reflect the group approach to our patient care."
Smile Carolina Dental Group has recently grown to include Dr. Jeffrey Johnson and Dr. Anya Kent. "They bring expertise in oral surgical procedures, including implant placement, endodontic care and even cosmetic Botox and filler procedures. Along with the cosmetic smile enhancement and full mouth rehabilitation procedures that I provide, we are now able to offer an expanded array of services for our patients right here in our own office."
Dr. Gregory's focus is on full mouth reconstructions, cosmetic dentistry, smile design and Invisalign braces. Dr. Johnson focuses on restorative dentistry, surgical and implant dentistry and providing cosmetic Botox and facial filler procedures. Meanwhile, Dr. Kent is an endodontic specialist, "saving teeth" through root canal treatment.
Added Dr. Gregory, "Our dental hygienists are dedicated to impeccable gum health to aid our patient's periodontal and total body health. We are supported by a team of assistants and a treatment concierge who cater to our patient's every need. Our patients are our number one focus and we are dedicated to their total oral health and wellness."
The overriding philosophy at Smile Carolina Dental Group is to "provide excellence in all aspects of dental care." Dr. Gregory commented, "Patients who seek a cosmetic improvement to their smiles are thrilled with the transformation and enhancement of their lives. A beautiful smile gives you so much confidence, and it is rewarding to help someone achieve that confidence. I absolutely love my job because of that."
For patients with restorative needs, the practice's professionals are able to restore teeth back to "function and health" with restorative and endodontic dentistry, said Dr. Gregory. "For those with failing or missing teeth, our skillful team is able to provide implant dentistry with a very natural and functional replacement."
Smile Carolina Dental Group's dental hygienists have been specially trained to help patients achieve optimal gum health, which supports lifetime tooth health.
"Our team of experts is constantly pursuing continued education and training in new procedures and techniques in dentistry," explained Dr. Gregory. "This constant focus on the future of dental care keeps our team of experts on the forefront of modern dentistry, which benefits our patients' health. As a result, our patients refer family and friends. Our practice is growing from patient satisfaction."
Dr. Gregory began her practice in 1986 and, in 2002, helped design and build her current office. "I really love where we are located in the very heart of Mount Pleasant. It is central and accessible. Our patients come from all over South Carolina and even from other states. We built a beautiful office that was spacious with high ceilings and big windows to give a feeling of comfort to our patients."
For more information on Smile Carolina Dental Group, visit virginiagregory.com, or call 843-628-1926.
By John Torsielo