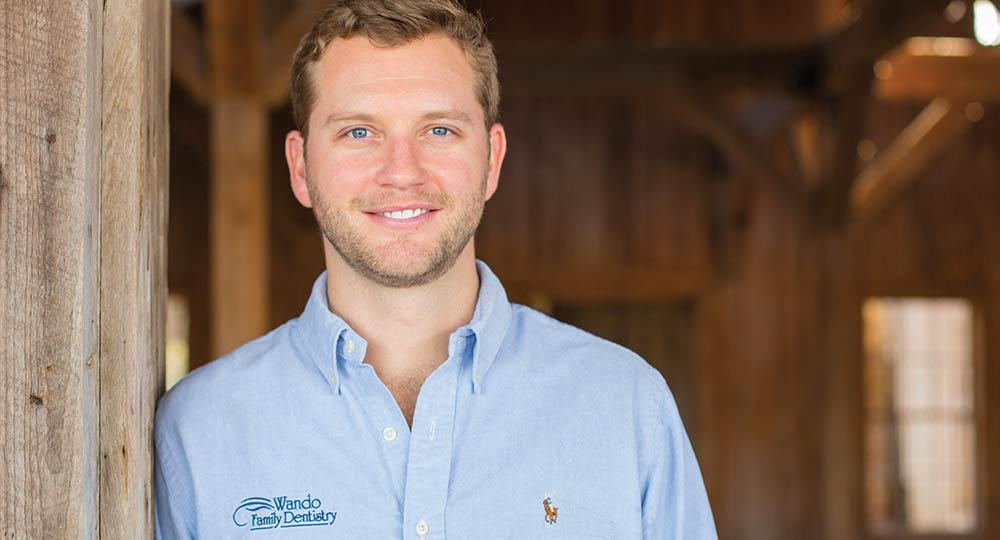 Dr. Cason Hund's desire to be a dentist was a lifelong goal. Creating beautiful and healthy smiles gives him a sense of accomplishment and is itself the greatest reward.
He grew up on James Island, earned his bachelor's from Clemson University and graduated with his doctorate from MUSC. There he met his wife, Jessica, who will begin her Trident/MUSC Family Medicine Residency Program this July. The couple lives in Snee Farm in Mount Pleasant with their cat and two dogs. His hobbies include hunting, boating and spending time with family and friends.
"My team and I at Wando Family Dentistry are committed to providing quality, patient-centered dental care with exceptional customer service for the whole family. We want our patients to feel at home as soon as they walk through the door and to leave smiling. We enjoy getting to know our patients and building relationships with them and pride ourselves in treating our patients as if they were our own family members and providing the very best care possible," Dr. Hund said.
Wando Family Dentistry offers general and cosmetic services from routine cleaning and maintenance to root canals, crowns, dentures and Invisalign straightening.
"Preventive care is most important," Dr. Hund said. "If you come in twice a year and practice good oral maintenance, you may never need major restorative work."
"I have a cohesive team that works and plays well together," he added. "We like improving smiles and like having fun along the way."
Barbara Millen Patrick
Wando Family Dentistry
3377 South Morgans Point Road, Suite 411
Mount Pleasant, S.C. 29466
843-972-9700
www.WandoFamilyDentistry.com