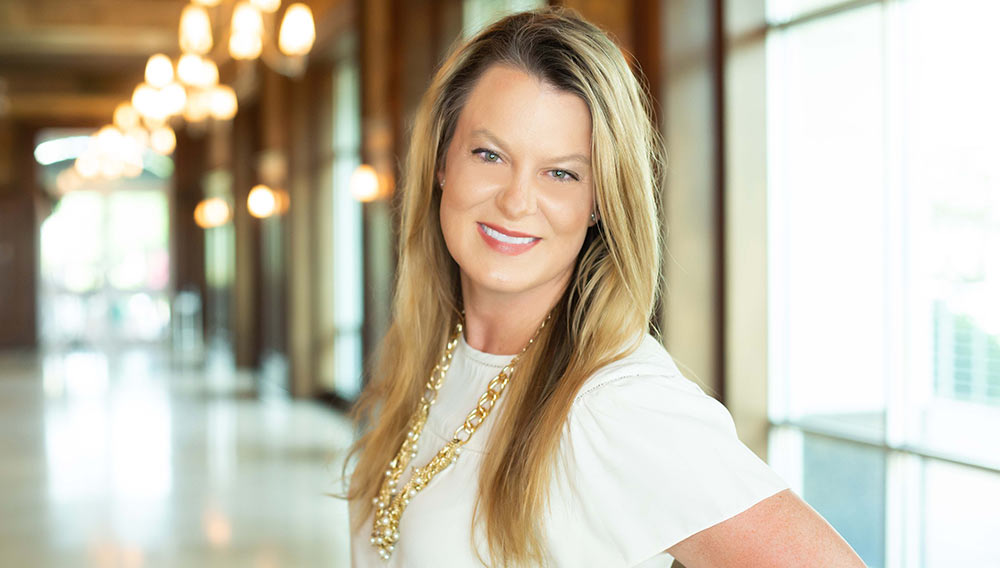 Dr. Nicole Dahlkemper is as impressive an individual as she is a dentist. Hailing from Pennsylvania, she has devoted herself to expanding and improving her cosmetic practice to include a myriad of services well beyond routine cleanings and fillings. A well-traveled and outdoorsy woman, her love of her young boys, her dogs and her community keeps her busy in and outside of the office. Dr. Dahlkemper is a wonderful fit for those looking for an oral professional who comes with a wealth of knowledge, life experience, education and heart.
Graduating at the top of her class from Allegheny College with a bachelor's degree in biological neuroscience and psychology, she received her DMD from Case Western Reserve University located in Cleveland, Ohio. She also earned a fellowship from the Las Vegas Institute for Advanced Dental Studies, focusing on cosmetic dentistry and TMJ disorders. Additionally, she was awarded a fellowship with the Pierre Fauchard Academy, an international dental organization that recognizes leaders in the profession.
After completing her education, she practiced in Washington, D.C., for five years. Dr. Dahlkemper then relocated to Mount Pleasant in 2010. Along the way, she immersed herself into local volunteering and global mission work. Quickly becoming a globe trotter, Dr. Dahlkemper has provided dental care to those in need throughout the Dominican Republic, Ecuador and Peru. Her time exploring the world and diving deeper into her knowledge of the dental industry has readied her to take on most any case here in the Lowcountry. Examinations of the teeth, gums and jaw will start the journey for patients who hope to improve their smiles, jaw health or overall quality of life. Dr. Dahlkemper can help those who struggle with cosmetic problems, alignment issues, discomfort and even sleep apnea.
Regarding keeping patients calm and happy, she said, "Making patients feel comfortable is a very high priority, regardless of the type of treatment they may need."
Her services include expertise in Invisalign application, nonsurgical TMJ therapy and cosmetic dentistry. However, the treatment options constantly grow and improve. Dr. Dahlkemper explained why continuing to expand her treatment options and knowledge is so important: "I take each day as a new opportunity to learn. I want to provide the highest quality dental care and want to learn how to better treat my patients."
For more information, visit WatersEdgeSC.com, or call 843-884-6166.
By Eileen Casey