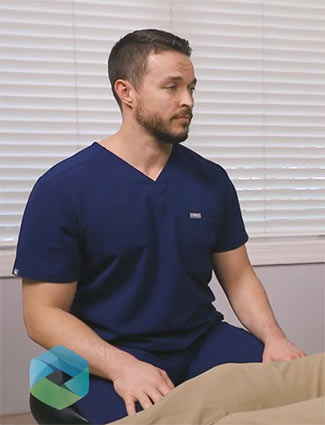 Oral Surgery & Dental Implant Specialists of South Carolina
1203 Two Island Court, Suite 102
Mount Pleasant, South Carolina
843-849-5188
www.osscarolina.com
Most people don't look forward to walking into an oral surgeon's office, probably because it is likely that they are experiencing a problem that is causing them pain or discomfort. Fortunately for the patients who choose to visit Oral Surgery & Dental Implant Specialists of South Carolina, they will literally leave with a smile on their face.
Since opening his Mount Pleasant practice in January 2015, Dr. Matthew Barefoot and his team have made it their mission to put the focus on patient comfort. A small practice by design, Dr. Barefoot spends extra time getting to know his patients by name, explaining procedures and managing expectations.
Raised in Winston-Salem, North Carolina, Dr. Barefoot completed his undergraduate studies magna cum laude at the University of North Carolina at Wilmington. He was drawn to oral surgery because it uses a combination of dental and medical techniques. He received his doctorate in Dental Surgery degree summa cum laude from the University of North Carolina at Chapel Hill. While at the University of North Carolina School of Dentistry, he became a member of the Omicron Kappa Upsilon Honor Society. He then earned his medical degree from the University of Alabama at Birmingham. Following a general surgery internship and state-of-the-art training in anesthesia, he completed his Oral and Maxillofacial Surgery residency at UAB.
A diplomate of the American Board of Oral and Maxillofacial Surgery, Dr. Barefoot continues to obtain advanced training in various aspects of oral and maxillofacial surgery.
Dr. Barefoot and his team manage a wide variety of problems relating to the mouth, teeth and facial regions. He practices a full scope of oral and maxillofacial surgery, with expertise ranging from dental implant surgery and wisdom tooth removal to corrective jaw surgery. This also includes techniques designed to rebuild bone structure with minimal surgical intervention and optimal patient comfort.
Dr. Barefoot also can diagnose and treat facial pain, facial injuries and fractures.
For Dr. Barefoot, it's the follow-up visits with his patients that are the best part of every day. So often he hears how much relief and satisfaction they feel, how smooth the recovery was, how happy they are to have teeth they may have lost – just how much better their quality of life is after a procedure.
When he isn't helping others with their smiles, Dr. Barefoot brings a smile to his own face spending time with his wife, Michele, and son, Lachlan, exploring all that the Lowcountry has to offer.
By Anne Harris